First Trial Class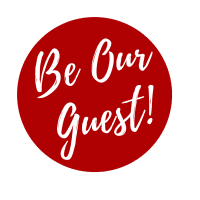 We would like you to be our guest and attend class!
You can look at every other school website, where they push a paid trial program to get you in the door. Well, we don't. We want you to like and the enjoy facility, instructors, classes, and other families BEFORE you join… not after. We want you not to feel pressured because you paid something… we want you to enjoy the experience. We want you to stay for a really long time and train with us…
So instead of getting you into a paid trial program right from the start, we invite you to be our guest for an age-appropriate class on us. Hang with us, train with us, and see if this is the place where you/family/kids can obtain knowledge in the martial arts, self-defense and the goals that you have.
So be our guest, come to the center, take a class, and decide for yourself. 
To use this offer, you agree that the participant has not been a student of the AFMAA
within the last two years.
Click on the correct age group picture
 below

Click on the right age group to schedule your FREE class!
Instructions:
Step 1: Select the class based on the age group of the student above.  If your child is on the cusp of two classes (i.e. Age 6 or 12/13, then signup for the younger class and let us meet with you. If your student has the maturity (height, listening skills, follows instructions, etc) for the older class we will be glad to let them attempt that class as well.
Step 2: Select the day you would like to attend, fill out the information
Step 3: Submit.
Step 4: You should get an automated email from the system confirming your information. Also, you will be getting a text or call from one of our instructors.
Step 5: Come to class 10 minutes early so we can show you around and chat.  Have the participant wear shorts and a t-shirt.
Other helpful information:
Class schedule follow this link:   CLASS SCHEDULE
See other programs follow this link:  PROGRAMS
If you really want to get started quickly and save some time before your first class, download, print and fill out our waiver by following this link:  WAIVER
Directions: 3530 W. Yorkshire Drive, Glendale, AZ 85308 – From 35th Ave and going west –  turn right into the first open double gate, pass a residential house, go through the next double gate to the big 3200 sq. ft. warehouse in the back of the property. The Red Door is the front door… Come on in.
If you want to know more about us please call or text (623) 253-5530, email us at info@attitudefirst.com.
Looking forward to training with you on the mat! 
Have Questions? We will call you back...
By opting into the web form above you are providing consent for Attitude First Martial Arts to send you periodic text messages. Standard rates may apply. You may unsubscribe at anytime.