A Safe Place to Learn and Grow
Where I Can Develop Confidence,
Commitment and Compassion
I Can Be MY First Defense!
And I Can Make Friends for Life!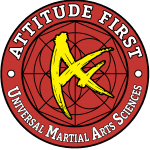 Since our opening in 1985, our mission at Attitude First Martial Arts Academy is to encourage kids and adults alike to develop confidence, courage, and commitment to defend themselves, their hopes, and their dreams. We have developed and implemented programs that directly address a person's self-esteem, confidence, and decision-making skills using the martial arts as our basis.
Call now: (623) 253-5530, 3530 W. Yorkshire Drive, Glendale, Az 85308
(Click  the red box to read the article)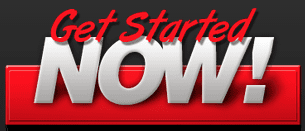 Want more information about Attitude First Martial Arts?

Provide your info below and expect a call back within one day!

By opting into the web form above you are providing consent for Attitude First Martial Arts to send you periodic text messages. Standard rates may apply. You may unsubscribe at anytime.

My two sons have been training with Attitude First for six months now and I've been amazed at their growth in self confidence and motivation. They like to play video games and were never that interested in other sports. Now they have a sense of achievement when they see their own improvement and working toward that next level is important to them. Thanks to the great instructors that are very supportive and push each of my boys to be their best!
We are grateful to have our son train here. The leaders are amazing in their knowledge of the art and their ability to train students of all ages and skill levels. The instruction is varied and challenging, and our son has grown immensely in his fitness, discipline, technique, and his thinking thanks to the guidance he has received at Attitude First.
I'm so happy we decided to try out Attitude First! We have been coming here for almost a year now and I have seen so much growth in my son. The instructors are friendly and approachable and are well respected by all. They lead by example and can adjust to coaching all ages (adults too!). The instructors truly care about the children and everyone is treated like family. The facility is large, professional looking and very clean. I highly recommend this martial arts studio!
Great environment for kids to learn discipline. The instructors are friendly yet firm. They take the time to get to know each student. Highly recommend this place! Cost is reasonable. Newly remodeled!
My children have been going to Attitude First for over a year now. The instructors are knowledgeable and helpful in answering any questions I have. They also really care about the growth of each student on an individual basis. I have seen tremendous growth in my children both in their physical and mental ability from the skills they are acquiring in each session. They are learning to be more self-confident and focused as well as learning to be aware of themselves, others, and their environment!
We have been coming here for a year and couldn't be more pleased. The improvement in my son's demeanor, behavior, and confidence is a direct result of the lessons he's learned to defend himself as well as his character.
The knowledge, passion and respect Mr Robinson has for his students is wonderful. We have been apart of the Attitude First family for over 15 yrs; and the support and encouragement they provide to every one in the family is incredible. They focus on not only the forms and sets, but how those play into you being the best you both on & off the mat. He recognizes each persons (new to the art or experienced) level of knowledge & comfort and adapts to each during class. So the shy person is getting exactly what they need to succeed as well as the outgoing person.
If you have ever wanted to take martial arts this is the place. Attitude is everything and so important it's in the name. Mr Robinson has been teaching for 40 years. I have been studying with him since 1986 and now have my son studying with him. Call and set up a lesson today.
AFMA is what we were looking for. These guys are very no nonsense, extremely positive, and caring of all their students. My 11 year-old son came in with some confidence issues, the guys at AFMAA are there for him, constantly coaching and helping him to grow. Thanks from the bottom of my heart!
Great experience for all ages. Makes everyone feel like family. Builds confidence. Conforms to everybody's strengths and abilities.
Before joining Attitude First my son was insecure, shy and not very confident. Now, his attitude and character has changed, he is a disciplined leader who is aware of his surroundings at all times. Attitude First Martial Arts Academy lives up to their name because they focus on awareness, discipline, respect, listening, and then the skills to defend himself. They are a second family to my son
My son started going to AFMAA from few weeks. He really loves going there. And his favorite coach Mr Robinson. He has very great way to connect with kids in funny way at the same time make them disciplined. If you are thinking your kids need some self confidence this is great place to make that happen.
For over 37 years I've trained with Attitude First. The many lessons have impacted my life in ways I'd never have guessed, but am, by far, better off for the many wonderful lessons and experiences. The list includes, but isn't limited to: confidence, respect, problem solving, competing, coordination, team building and of course self-defense. Both of my kids have trained, too. And, in a few years, my grandson will be ready to get on the mats with the amazing folks at Attitude First.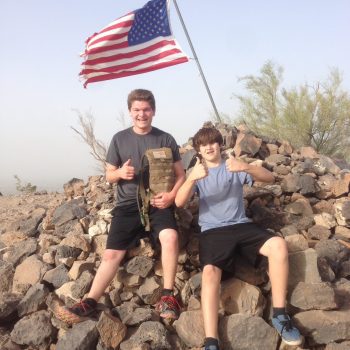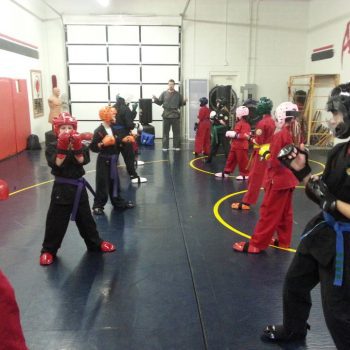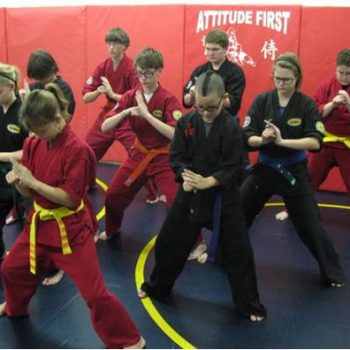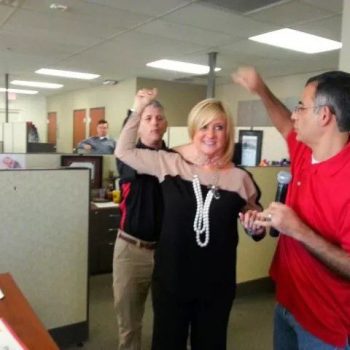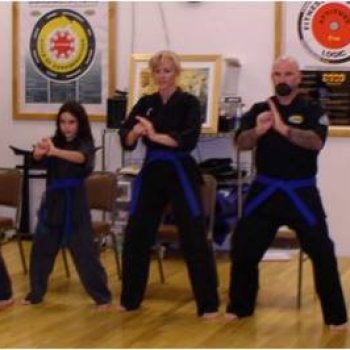 Simplicity- The quality or condition of being easy to understand or do. At every training session participants work on new ideas and experiences.
Read More »
    We all have seen in the movies how the hero has these incredible moves and does these miraculous defensive counters that makes it
Read More »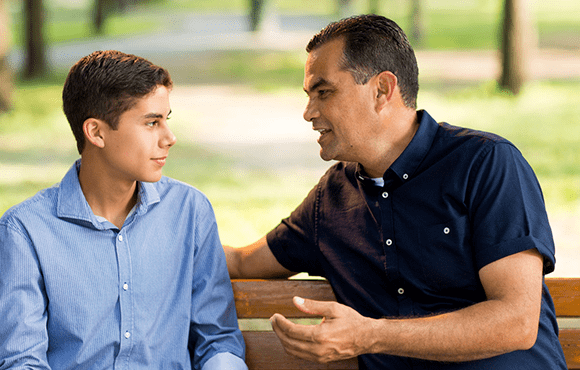 Often times we take the English language and we "shift" the original meaning of a word and use it differently. One of the words we
Read More »